After Entry Widget
This box will show up if you add a widget under "After Entry". In this tutorial, I will add Subscribe box using genesis eNews extended.
This box will only show up on Single Entry Post. It will not show up on your page.
How to Add :
Go to Appearance > Widgets, select a new "genesis eNews extended" from the left panel and add it to "After Entry" area.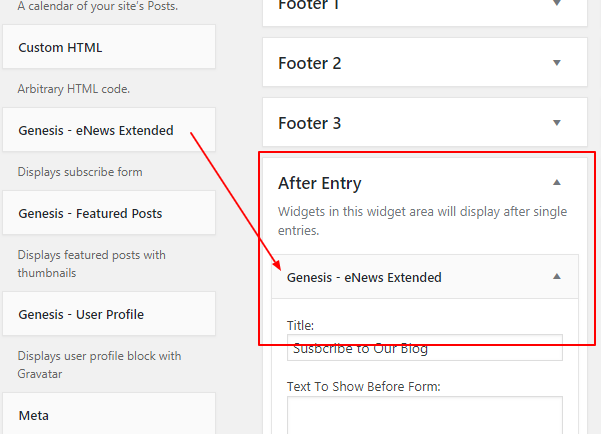 Copy the setting from the previous Genesis eNews extended that you added in the front page, exactly the same. Since we can't duplicate widget, we have to add it manually. So copy and paste the fields one by one to the new widget.
Save.
Preview