Create a separate Blog page
To have a separate blog page, create a blank page first (Pages > Add New).
Modify Blog Layout
Go to Appearance > Customize
Find Blog Layout menu from the left panel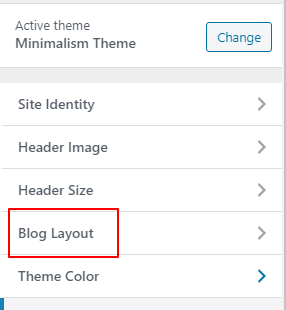 Select the Blog layout view
Publish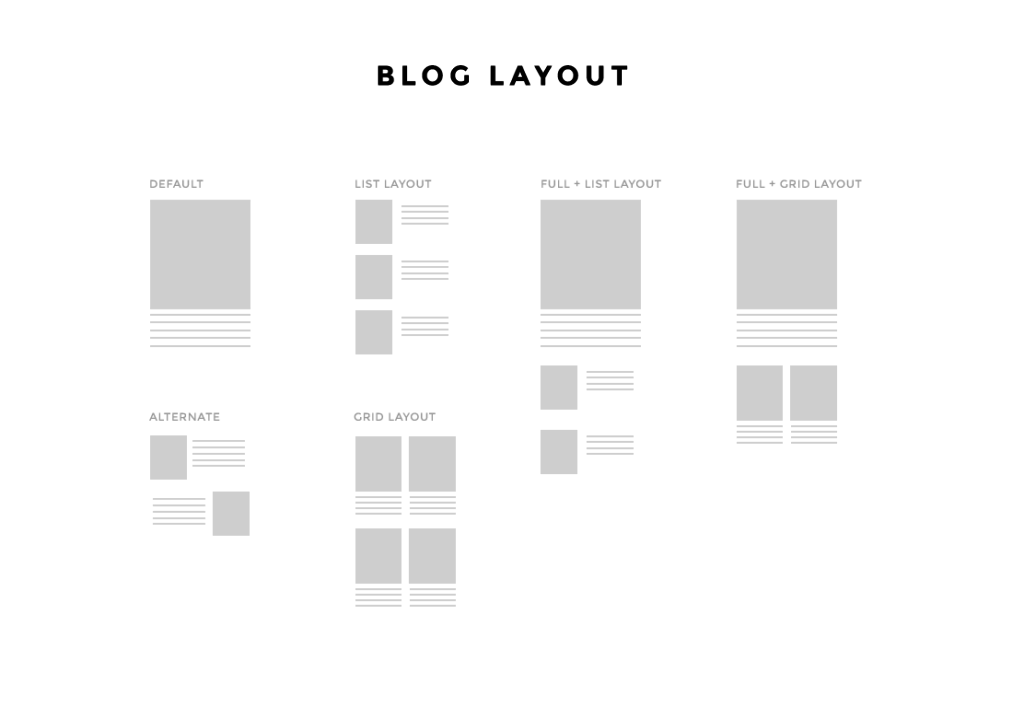 Change Image to Portrait / Landscape / Square
Go to Appearance > Customize > Theme Settings
Go to Content Archives
Make sure the Display Featured Image is ticked
Select the image resolution from the drop down menu.
Publish
Available Image Size
Select the image resolution from the dropdown menu. Your photo must be in this size or larger.
Portrait : Portrait-Photo (768 x 1024 px)
Landscape : Landscape-Photo (1024 x 768 px)
Square : Large (1024 x 1024 px)
Troubleshoot for Images
Sometimes the Images will be in uneven sizes or smaller/larger. To fix this, make sure the Images you uploaded are in the correct size or larger.
Activate the plugin "Regenerate Thumbnails" and then run the plugin (Tools > Regenerate Thumbnails). Click "Regenerate Thumbnails for all xx images", wait until the process finish and then refresh your live website.
This plugin won't work if your images are smaller than my theme resolution images.
Change the number of Posts in 1 page
Go to your blog Dashboard > Settings > Reading
Change the number in "Blog pages show at most"
Save