Instagram Landing Page
You can have an Instagram landing page on your blog.
Create The Page for Landing Page
Create a new blank page and select "Social Page" from the page template on your right sidebar. Save/Publish.

Create Menu Items for Instagram Page
Create a new menu (tutorial here), name it "Instagram Menu" or anything. To add the available menu items from your Blog, select from the left panel. If you want to add something else or external links, use "Custom Links". Add menu to add the link, and then save if you already done.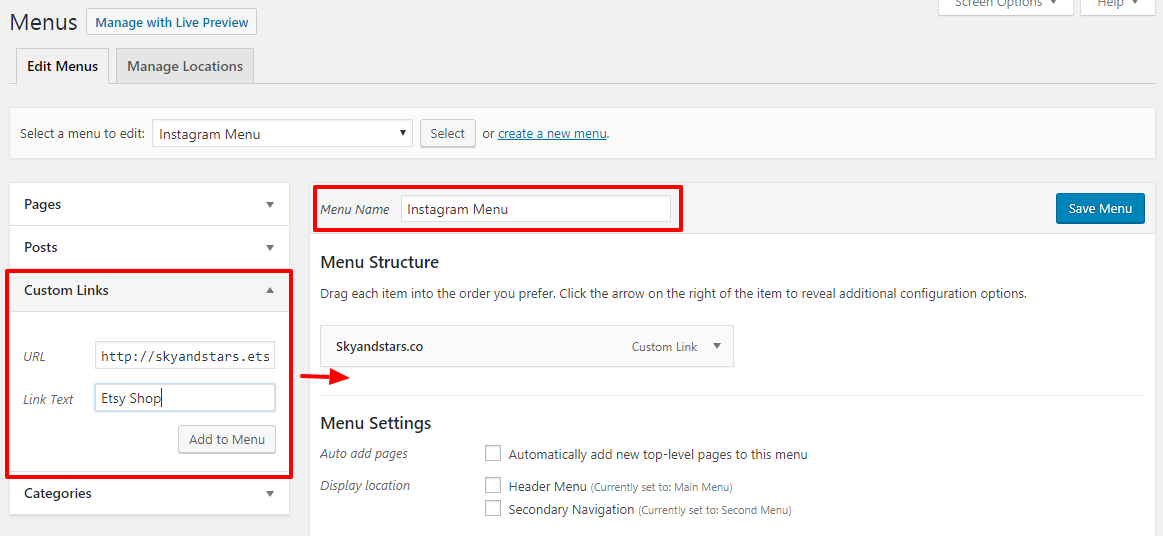 Add Posts to Your Instagram Landing Page
Go to Appearance > Widgets.
First, you want to add the menu you've created before. To do this, find "Navigation menu" widget from the left, and add it to "Social Page" panel. Select the menu name you created for your Instagram. So it  will look like this :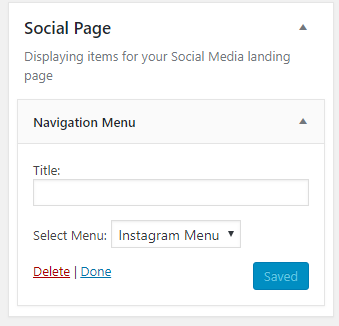 Second, to add the posts to your instagram page, add "Genesis Featured posts" widget from the left side and drag it to "Social Page", so it's placed under the Navigation menu widget.
Choose any settings you like, for this example, I choose to display my latest posts. So the setting is like this one bellow :