This widget will only appear on homepage.
Find "Image Widget" widget and drag or put it under "3 Featured Images header", add only 3 widgets, so it will look like this image bellow :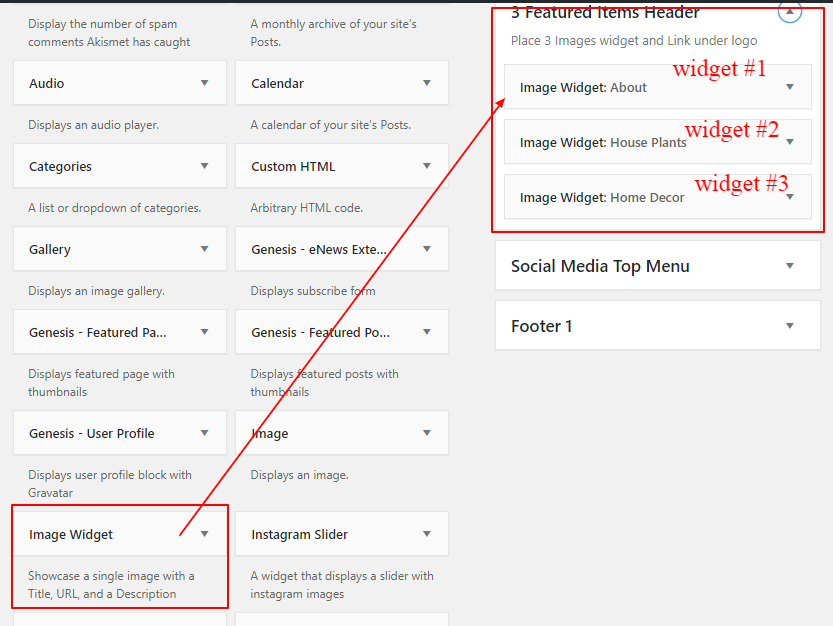 Upload the image content
After you add the widget, click the widget (click the triangle), upload Image (your image size has to be larger than 1024px width and 1024px height).
Fill in the following input boxes :
Title = Title of your item/page you want to display
Link = Link to the page/post
Size = Choose Featured_square
Align = Center
Save.
Repeat for the rest of other widgets.