Navigation Menu
Before you add menu or navigation to your blog, make sure you have created the Pages you needed (click here if you need tutorial to create a page). If you want to have categories page in your menu, make sure you already created the categories too (click here for tutorial creating new category).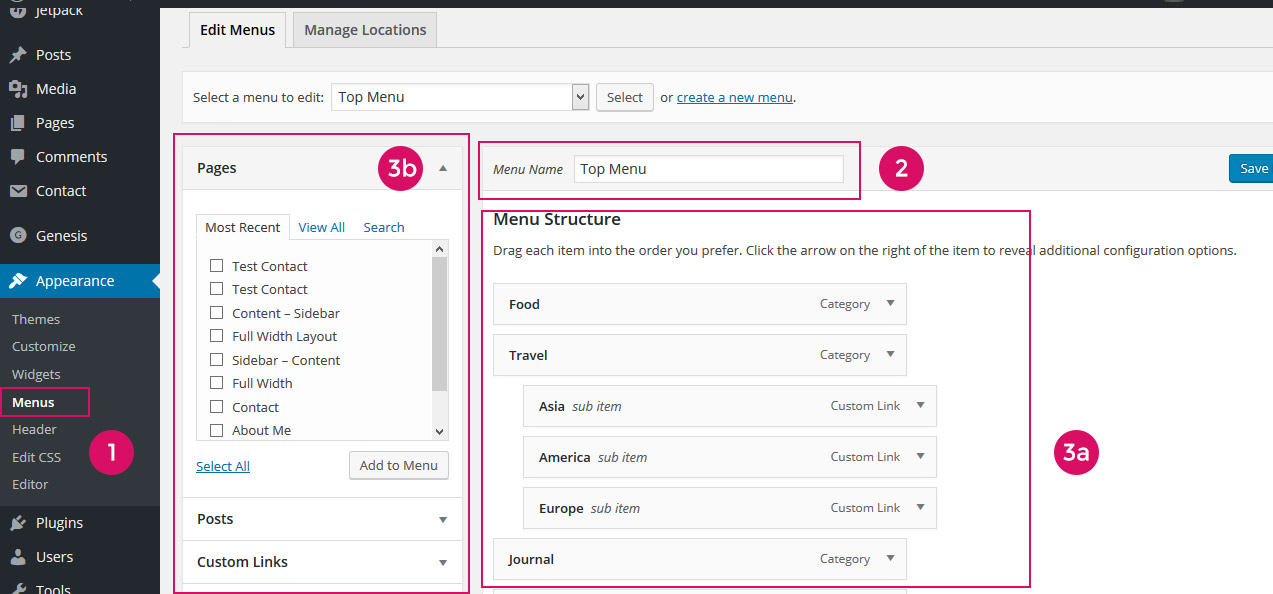 Go to Appearance – Menus
Create your menu (example : Top Menu)
This is your menu that can be seen on your blog.
This is your available pages, a place to add custom links (a link to your shop, to other website, etc), and you can also add categories link to your menu.
To create a drop down menu, just drag the sub menus under the parent menu. See animation bellow :

Go to the next tab (Manage Location) and assign "Top Menu" as your primary menu, save.